---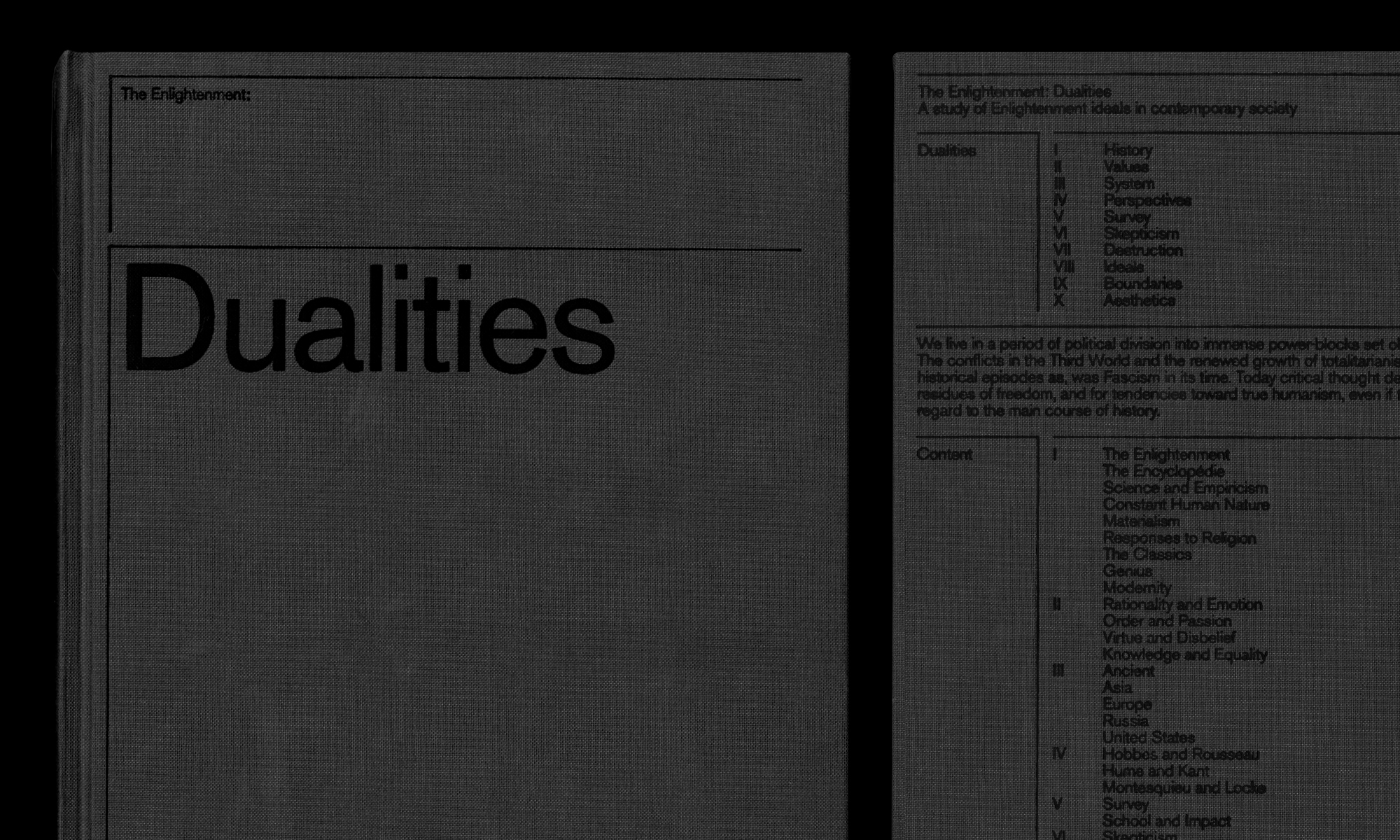 ---
The Enlightenment: Dualities

Book Design
Publication
August 2019

Brief

The ideas of the 18th century philosophical movement in which our modern society was founded on still live on, but the system that we created to protect ourselves and pave ways toward modernism faces tests and oppositions from changing ideas and perspectives



Solution

The book examines the Enlightenment ideas through a contemporary lens. The curiosity on ways to acquire truth in today's society resulted in different topics that are in align with the ideas of the Enlightenment. Depending on the chapter of the book, the typographic style and grid systems permutate to suit that specific topic.



---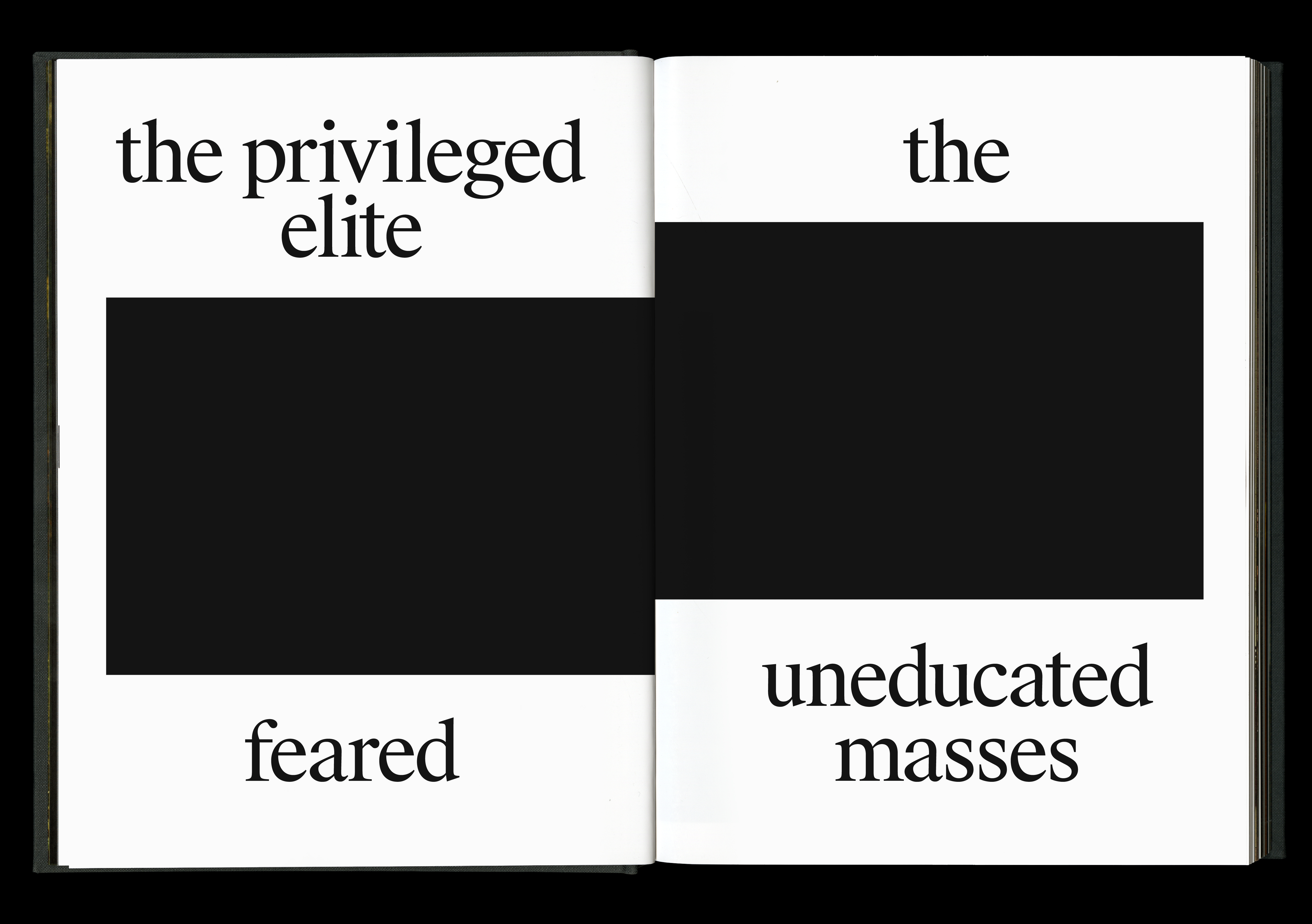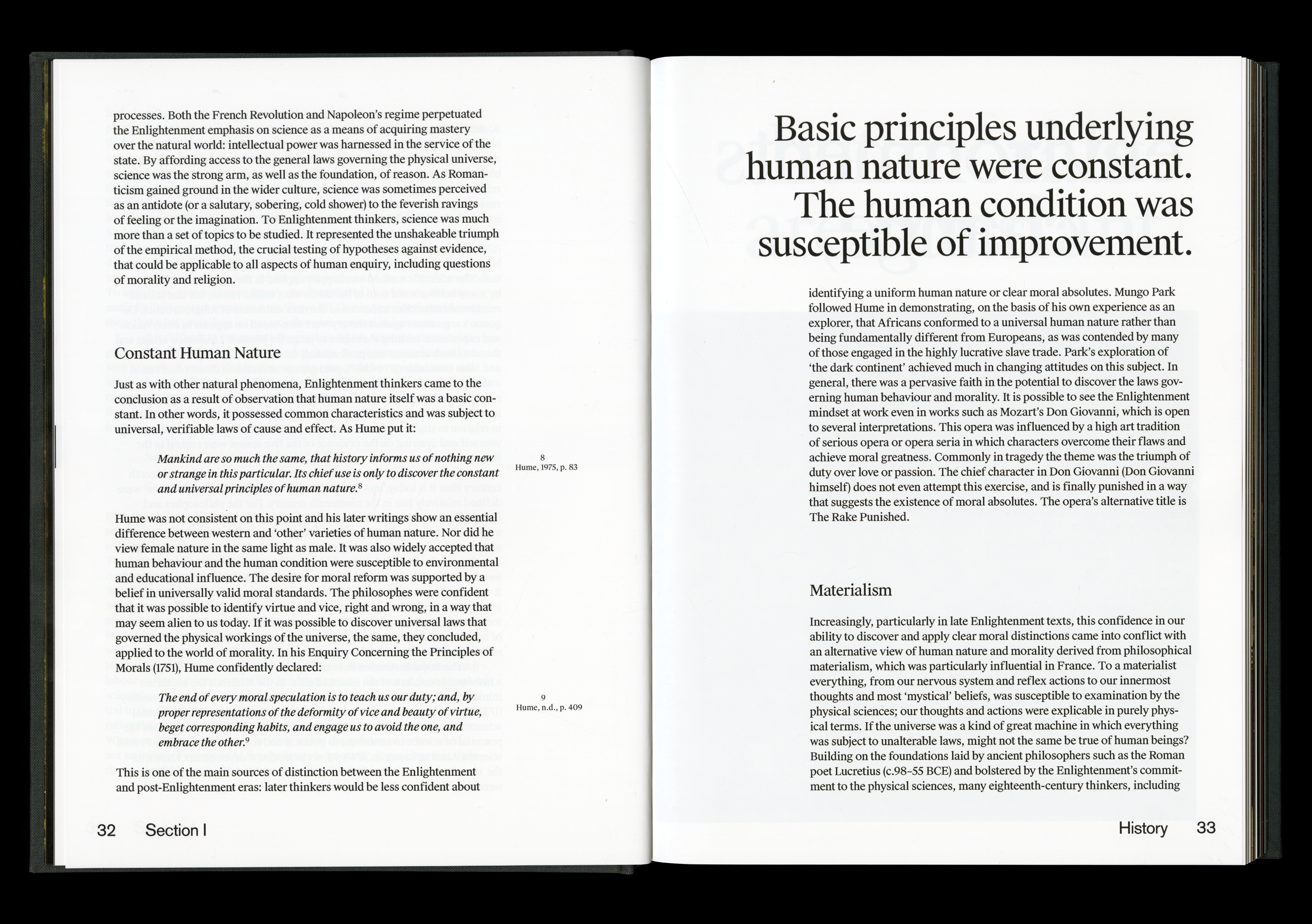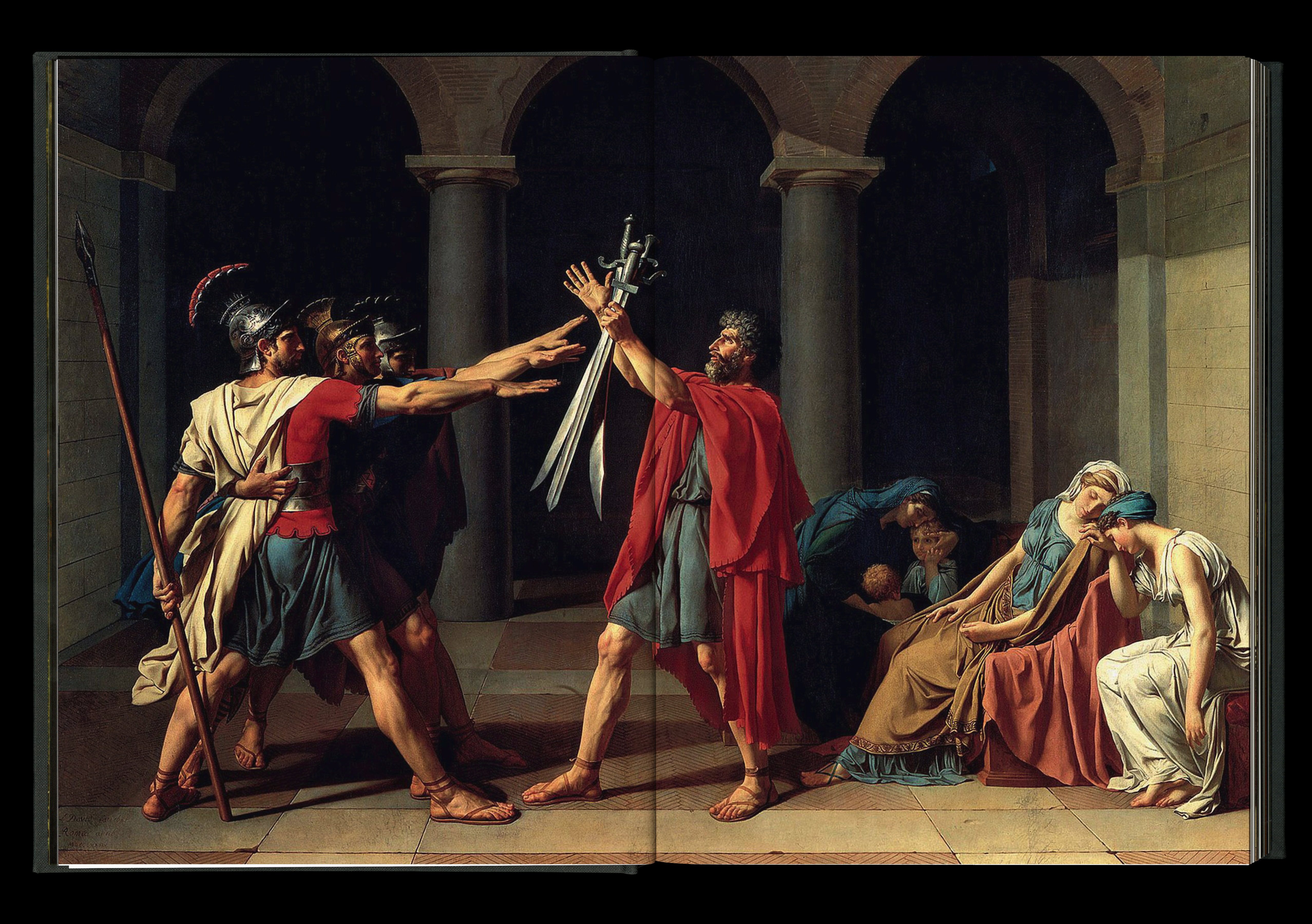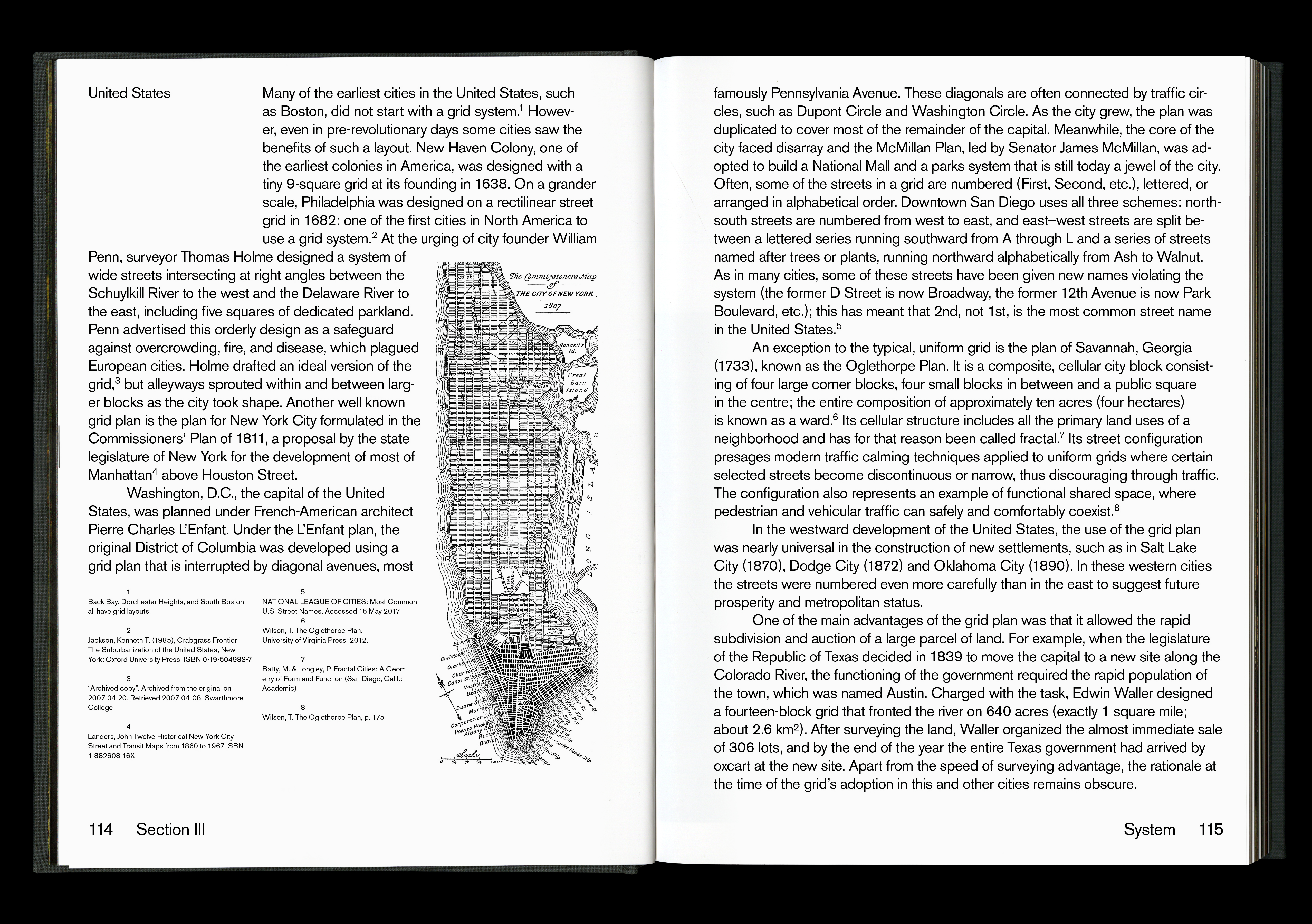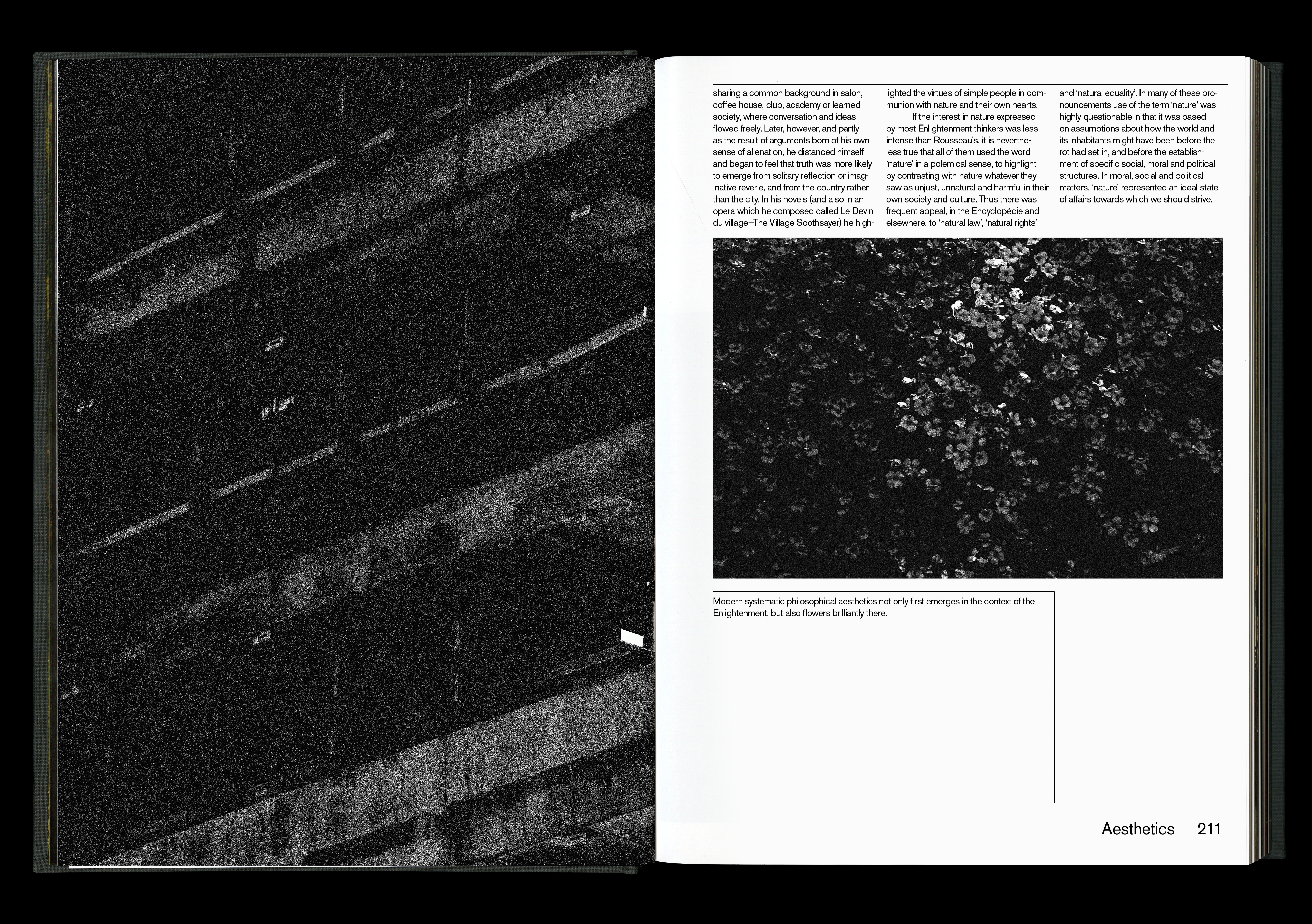 ---
Posters
Book release and exhibition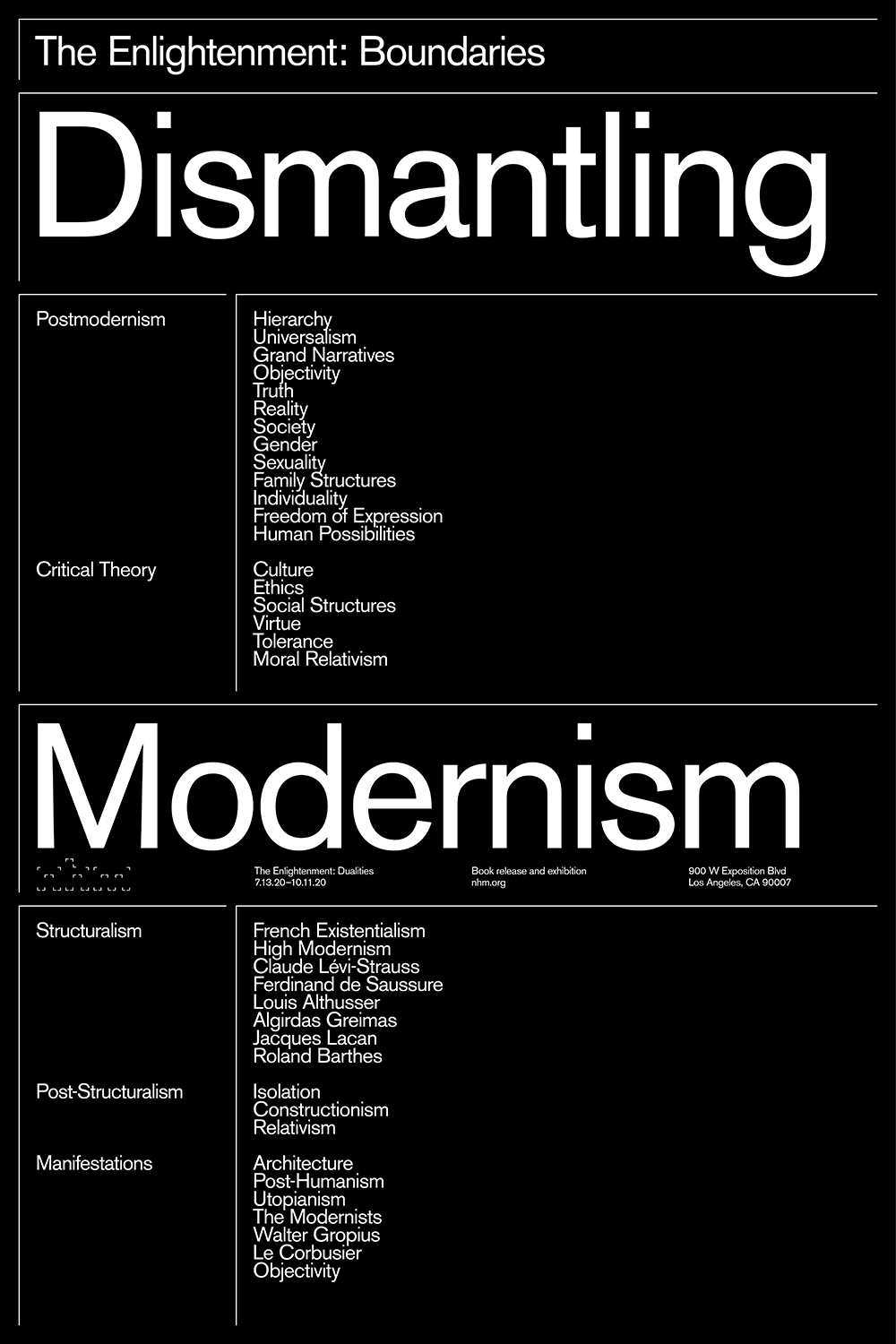 ---
Installation
The installation for the book release and exhibition uses open API and projection mapping to view what words are being said or published on various social media channels as well as online news publications in real time. Whenever an event that contributes to harming our society such as mass murder, terrorism, and et cetera, the tower reacts by highlighting the words that are being used in articles that are related to those events light up in red and on the opposite, whenever there is a good event such as a scientific breakthrough, sucessful civil rights movement, or peace, the tower also takes part by highlighting related words in blue.